Search Engine Optimisation
JPP Marketing offers Search Engine Optimisation (SEO) services for businesses of all sizes and markets. We also have a network of multilingual SEO partners in case you wish to optimise for other languages or markets, such as Russia.
Our clients have enjoyed extensive growth in search engine traffic following our optimisation projects and we like to encourage you to consider long-term growth in SEO with ongoing content development to encourage linkbuilding and maintenance of your positions. Ongoing linkbuilding and SEO maintenance will also enable you to begin ranking for even more relevant and related search terms which bring you more qualified traffic.
SEO Project Outline
Our search engine optimisation process includes the following: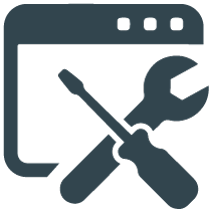 Technical Audit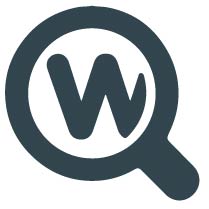 Keyword Research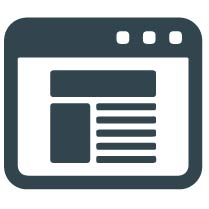 On page SEO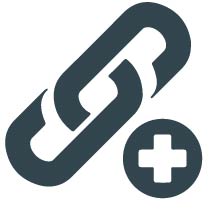 Link Building
Comprehensive technical SEO audit of your site to identify any navigation, indexing or technical issues with the search engine robots which may be affecting your rankings. Our SEO audit also includes a thorough analysis of your ranking positions, backlinks and UX tips to improve your overall site design.
A complete in-depth keyword research is carried out into your target markets in order to identify the most suitable opportunities for optimisation which will send you targeted traffic and have adequate traffic levels.
Once keyword research is done, we proceed with keyword competition analysis. We analyze first page results for each target keyword by using several enterprise SEO tools and manual reviewing.
Full on-page optimisation follows; this is a process where we optimise your website content, headings, titles, descriptions, images and also create unique metadata for your pages.
Once On-Page SEO is complete, then our link building project (optionally) takes place in order to create quality content and to build quality links into your site.
Other Benefits & Free Perks
We offer SEO maintenance packages (retainers) so that once the projects are completed, your rankings and positions are maintained through regular adjustments, keyphrase selection reviews and monthly analytics and rankings reports.
Local businesses also receive a free personalized Google Business Profile guide in order to understand and utilize this great marketing tool. We offer local maps ranking positions, citation audits and other useful advice to dominate local SEO.
Larger international businesses such as e-commerce sites can choose to commit with a user experience testing project. During this project, user testers are hired online to provide feedback and perform basic tasks on any website or application. As part of our service, we prepare the briefs, set up the testing services, review the results and produce a report at the end with all the key findings and recommended actions as well as all the actual recordings & user tests for your records.
Another benefit you receive by signing up for an SEO project with us is unlimited consultation and troubleshooting. We devote many hours offering our recommendations and you can literally ask us anything that involves your online presence.
SEO is changing constantly that's why all our team members are on top of things. We participate in several SEO conferences throughout Europe while some of our colleagues are actively engaged in contributing to the online marketing community.
We are easy to reach as every team member has a dedicated email, phone number and Skype account. You can also visit us in our offices which are conveniently placed in the centre of Limassol.
As a digital marketing agency, we have several clients operating in a variety of industries including media, forex, travel, professional services, retail, education and real estate. We are based in Cyprus but we also have clients from Greece, the United Kingdom and other European countries.
LinkBuilding Options
We offer 3 distinct link building packages:
Citations, Link Building/Blogger Outreach and Online Press Releases.
Citation submissions are offered for local sites. A citation is an online mention of your business. Citations list your NAP (name-address-phone) and other info about your business (website link, social media, phone) in various directories on the web. They help with local SEO and the listings can also appear when your brand name is searched.
The link building service is offered in collaboration with a specialized UK agency. Prices vary and depend on site quality (DA), amount of links and whether the content will be written by you or by copywriters. Genuine and relevant websites are selected and you will get the chance to approve the links before they go live. The link building service is the most powerful in terms of SEO, as backlinks are a verified ranking factor. It can also bring relevant traffic to your site.
Online Press Release distribution will deliver your story to a large collection of global sites. This service is ideal if you have something newsworthy that could get worldwide/European coverage. Press releases do help increase awareness and also bring additional traffic to your site. From an SEO point of view, press releases are not as effective as they used to be because Google does not encourage paying for acquiring links. That's why some sites include nofollow links or unlinked mentions (citations), which is perfectly fine as these have value too. We offer 2 packages from different providers and you can choose to either write your own press release or hand it over to us.